How Can Chiropractic Care Help You?
Many people dismiss chiropractic as being something only for back pain, but chiropractic treatment can be used to treat a wide variety of physical issues, such as migraines and headaches, chronic pain, carpal tunnel, pain due to injury or muscle strain, and much more.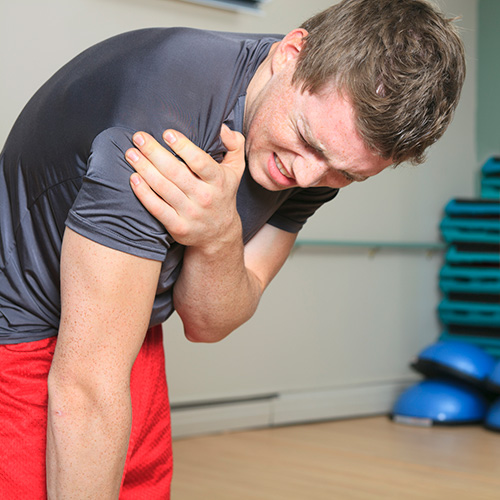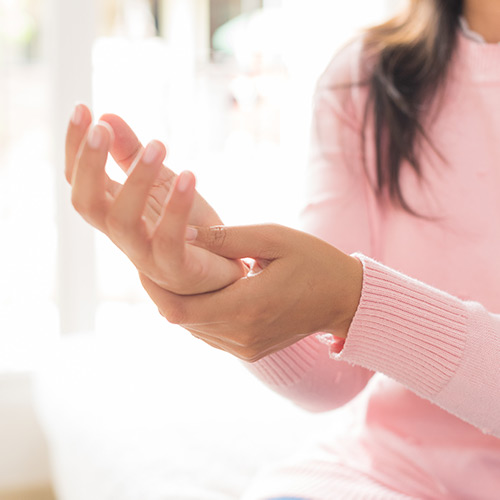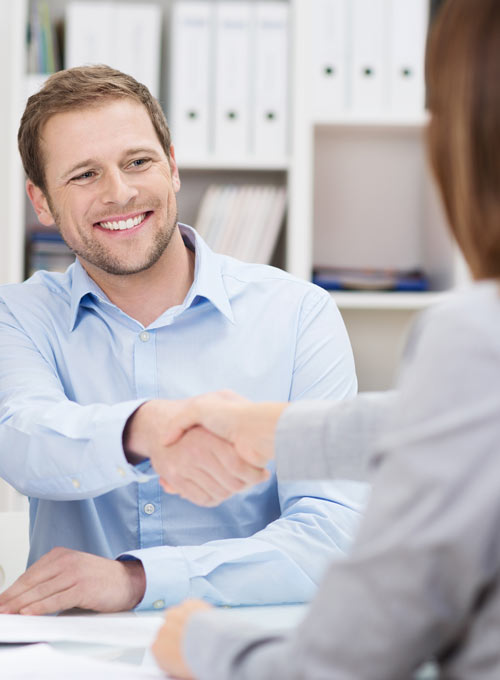 The History of Chiropractic Care
The word "Chiropractic" is derived from the Greek words "cheir" (hand) and "praktos" (done) combined to mean "done by hand." It was chosen by the developer of chiropractic care, Daniel David Palmer. In 1895, D.D. Palmer performed a chiropractic adjustment on a partially deaf janitor, Harvey Lillard, who later reported that his hearing had improved due to the change.
D.D. Palmer opened the first chiropractic school two years later, and in the century since, chiropractic professionals have used spinal adjustments to help people prevent and cope with back pain, carpal tunnel, muscle strain, headaches and migraines, and a variety of other physical ailments. Millions of people benefit from the work of Dr. Palmer today.
WHAT KIND OF TRAINING DOES A CHIROPRACTOR HAVE?
Chiropractic doctors go through a minimum of four years of schooling at a chiropractic college, generally preceded by an undergraduate degree in the basic sciences or several years of experience in a prior relevant health care field.
Students of chiropractic care must spend a minimum of at least 4,200 hours with their teacher, and a minimum of 1,000 hours of fully supervised clinical training with an instructor as they learn the appropriate diagnosis and treatment techniques to help heal your body and restore it to its natural, fully functioning state.
At Grandview Chiropractic Center our chiropractic team is ready to meet with you to discuss your needs. We will help to design a program that is right for you. We look forward to meeting you.
Frequently Asked Questions About Chiropractors in Waukesha
Chiropractic care is the detection and correction of spinal misalignments (known as subluxations) to restore function and reduce pain. This is accomplished by the chiropractor performing an adjustment to realign the vertebrae in your spine. Also, the chiropractor may adjust an extremity condition, such as a shoulder strain or knee arthritis. Undetected subluxations can lead to chronic pain, illness, and poor health.
The labor and delivery process involves significant twisting and pulling to the baby's spine. Examining the spine shortly after birth can fix minor subluxations before they turn into major problems. Children need care because of the active nature of their play, which can cause injury to their bodies. Being subluxation-free helps to keep them healthy and strong.
Manual adjusting is the most common technique the chiropractor may use and it involves using their hands to perform the adjustment. Many times you will hear the typical "cracking" sound, which is the response of air being forced out of the joint. It is the same concept as when you crack your knuckles. Instrument-assisted adjusting, such as Activator, involves the use of a hand-held device to perform the adjustment. Both techniques are equally effective and their usage is determined by the chiropractor's evaluation of each patient's condition. Our chiropractors utilize both techniques.
Many times people associate their pain to one specific event that happened, such as tripping. However, after examination, we often discover other events (that you may not even realize!) also contributed to your current condition. Stress, poor diet, lack of exercise, and even emotional pain, weaken the foundation of your body. So tripping was just the final straw! Simply put, your problem did not occur overnight, so it is not going to be fixed overnight or with only one adjustment.
Pain relief is only a small part of the bigger picture. If you stop care once the pain is gone, you have a greater chance of re-injury and/or reoccurring pain. Many times your original problem will return with higher intensity, which may require even more treatment and longer recovery.
ABSOLUTELY NOT! That would be like seeing your dentist every week! Depending on the severity and your pain level, we will care for you accordingly. This may involve several visits during the first few weeks. After the initial pain-relief treatments, the frequency of your care will be reduced based on your progress. Once your condition has stabilized, the doctor will offer you suggestions for future care, but the choice is yours at this point.
Unless you are a top athlete, most people are deconditioned (postural muscles are weak). Because of this weakness, your muscles must be trained to support the adjustment. Our approach to this is to provide you with simple, personalized exercises to be done at home. For example, you support your dental cleaning with your daily brushing and flossing. So by combining these exercises with your treatment, we are confident that your adjustments will hold.
There is no rule of thumb for using ice or heat. To be safe and not make your condition worse, please call our clinic and the chiropractor will speak to you directly.

Judy C.
I began treatment in May 2018 after an injury and surgery to my left knee. The results of my surgery were not ideal, so after talking with Dr. Barry about the laser option, I decided to give it a try. I have much less pain and my range of motion improves dramatically now after each treatment. I teach dance and I am very active so this is critical for my life style. I am very pleased with my progress.

Pat S.
I have been a patient of Grandview Chiropractic for years. Dr. Radandt recommended MLS Laser to me and I researched it. I think it is helping with my knee pain and am pleased with the results so far. I hope it will last after the treatment. I have referred several people and given them the literature to review.